The Big Read "Fahrenheit 451" Type-In and Exhibit…
"Fahrenheit 451" was ground-breaking for creatively and poignantly addressing censorship… Without books, people lose story-telling and lessons. This Pulitzer Prize-winning novel is still relevant today for our freedom of expression, as well as the internet and media's role in providing accurate, complete & unbiased information. https://en.wikipedia.org/wiki/Fahrenheit_451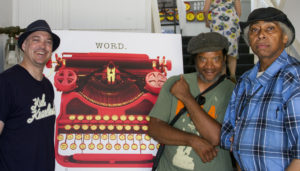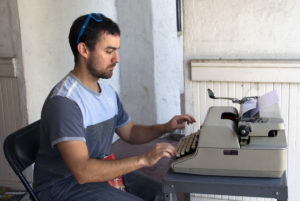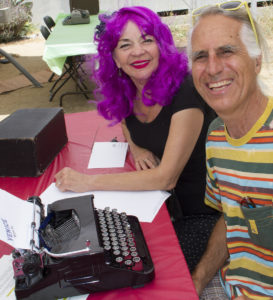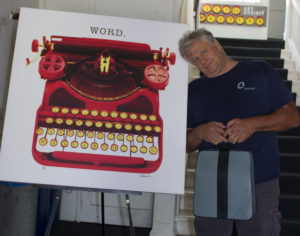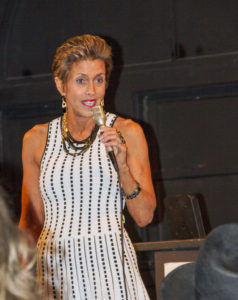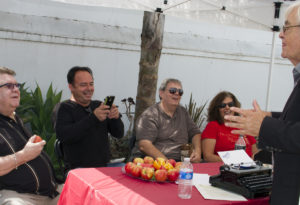 Current and Past Partners
National Endowment for the Arts
Arts Midwest
Cultural Affairs Dept., City of Los Angeles
Craft and Folk Art Museum
Memorial Library
Bookfest in Grand Park
LA Harbor International Film Festival
Jim Murray Memorial Foundation
Beyond Baroque
Rancho Mirage Library
Mexican Cultural Institute
National Day of Unplugging
Santa Monica College
Trader Joe
Whole Foods
Tom Hanks
The Soboroff Typewriter Collection
Vin Di Bona Productions
Union Bank
Amoeba Music
Angel City Beer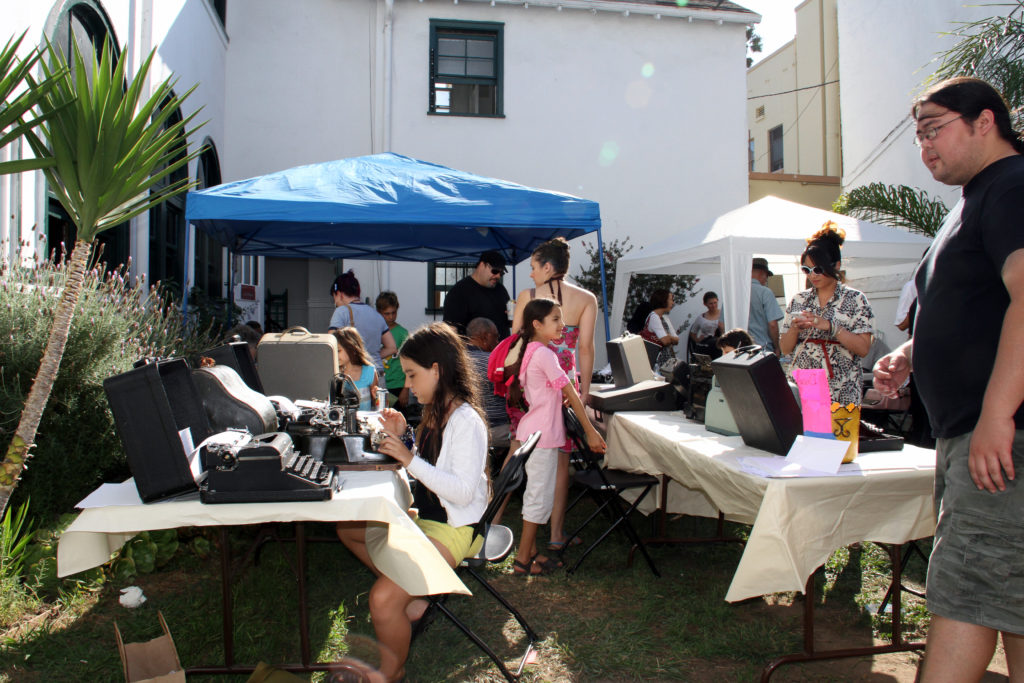 PRESS COVERAGELA Times, ABC Channel 7, KTLA Channel 5, LA Weekly, Argonaut and more.
BECOME A SPONSOR – READ, Write, Type on Fire!
Get on the ground-floor of the second year of this fun, inspiring event. This year's interactive art show celebrates the great Ray Bradbury and his classic novel, "Fahrenheit 451."
Artist Louise Marler was born an artist in a typewriter family business, and has devoted her contemporary pop art to this amazing machine. Manual typewriters have done so much for the evolution of man, written work and great art.
The event will feature:
• Interactive Typing stations for participants to TYPE ON! Stations include, poetry, short stories, love letters. Patrons write alone or collaborate with other written words.
• BYOT – bring your own typewriter – to show and tell your typewriter story
• RENT Poet Brian Sonia-Wallace and the Melrose Poetry Bureau will present pieces of Ad lit Lab – a mad experiment in improv & poetry
• Igniting the relationship – Erica Di Bona demonstrates her powerful practice of writing "Thank you" letters
• Celebration of typewriter donation to Smithsonian Museum of American History
• LAFD Station #63 – Fire Engine Photo Booth
• Silent Auction & Raffle
• "Tastebud burning" & wine, other food & beverages
• Typer service, sales and supplies
• Mike Kelley Gallery – Art exhibit – Literary theme
• Reading of excerpts from the novel "Fahrenheit 451"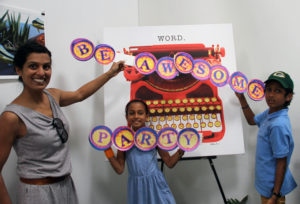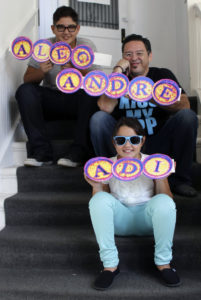 General Sponsor Benefits:
• Title presenter
• Interactive Typing Station named for your business
• Exclusivity in your business category
• Logo on ads, banner, flyers, this website and name tags
• Social Media mentions
• Link to Sponsor website
• Booth at event
• Opportunity to post Guest Blog entry on TypoWriterArt.com website
• Mention in Press Release
• Verbal intro and thanks to sponsor at each segment of event
• Goody Bag opportunity
• Complimentary Ray Bradbury TypOwriter limited edition art by Louise Marler, $300.
Suggested Sponsor levels:
$10,000 Type-In Angel Sponsor
$5,000 Type-In Title Sponsor
$2,500 Type-In Champion
$1000 Type-In Supporter
$500 Type-In Patron
$250 Type-In Friend
(Sponsor benefit packages are negotiable.)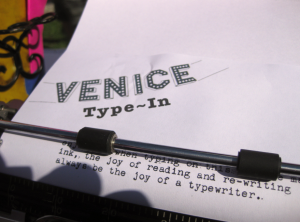 For live updates, visit the L.A. Marler event page.