The 11th Annual Santa Monica Airport ArtWalk showcases LA Marler's artwork and a TypO Type-In workshop from 2-3 pm, with live music and food trucks on Saturday March 18thfrom 12 to 5 pm… LA Marler Fine Art Studio and Gallery is located on the eastside of 3000 Airport Ave.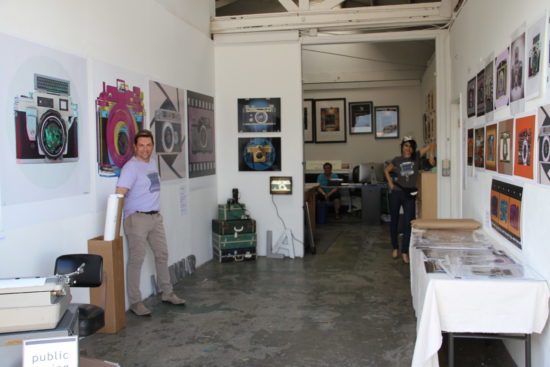 "I've been busy in the studio combining themes of old and new media, with multiple processes starting with original photography, printing, graphics, illustration, painting, to create unique artworks. We are creating a wonderful display so visitors can get first pick of my favorites and new work at the Airport ArtWalk," Louise commented. She will offer some special pricing on items you can only see and get during the ArtWalk.
LA Marler combines industrial and vintage themes with digital techniques to create original pop art celebrating typewriters, cameras, junkyard cars and more.
Marler will feature camERA light boxes and large format as well as her acclaimed her TypOwriter collection, including a typewriter on display that was donated by actor Tom Hanks. "Tom Hanks and I share a deep love of all things typewriter. I'm excited to display his typewriter during the Airport ArtWalk this year," said Marler. Marler's dad was a typewriter salesman. She carries on that tradition by memorializing and modernizing vintage typewriters in her work, and also with her donation last year of a typewriter that was accepted into the Smithsonian.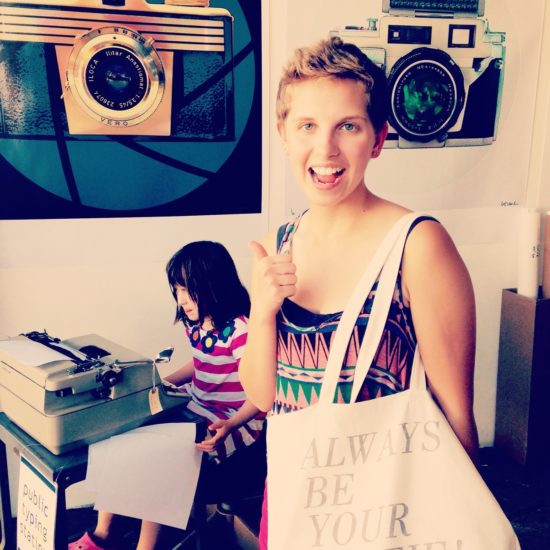 Marler recently expanded the exhibit space within her studio to accommodate more exhibit space. "This was a grungy airport hangar when I opened my studio seven years ago," said Marler. "Now it is perfect to accommodate the large equipment and industrial artifacts I use to create the art." Work from her TypOwriter, CamERA, Oil is History and the recent Desert Trip other collections will be on display during the ArtWalk.
Learn more about artist Louise Anne Marler and L. A. Marler Fine Art Gallery on the LA Marler website. Not able to make it to the open studios on March 18? Please contact LA Marler to schedule an appointment.